Bloomsbury Summer School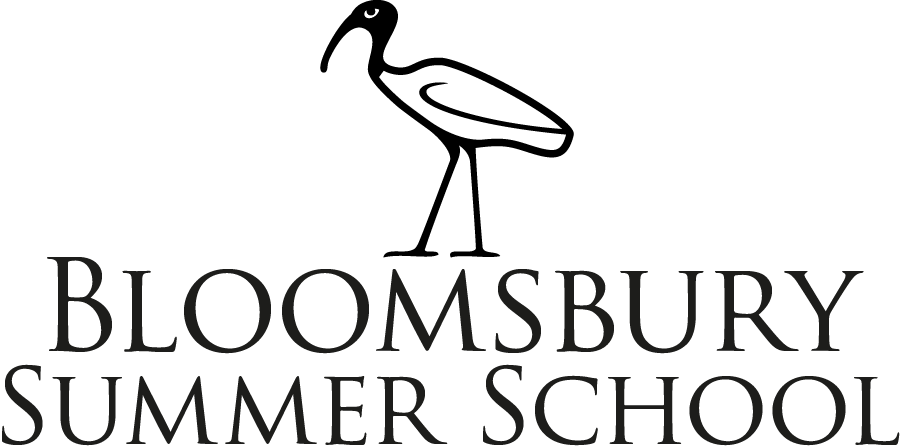 Fascinated by ancient civilisations?
We offer anyone with any level of knowledge, inspiring short courses on Ancient Egypt and other areas of the Ancient World.
Summer School 2019 – Timetables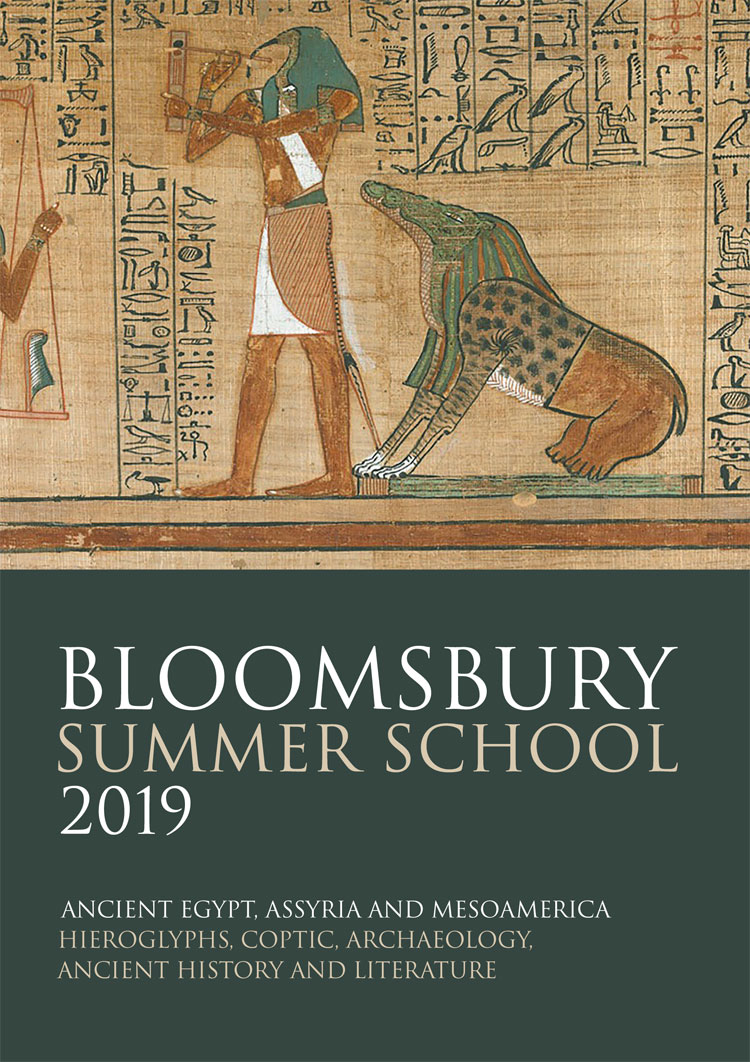 15 – 19 July 2019
War, Strife and Conquistadors: Mesoamerica in the postclassic period
Course Director: Dr Elizabeth Baquedano. Guest Lecturer: Dr. Sarah Albiez-Wieck
Monday 15 July
10:45 – 11:00
Participants assemble in BSS Common Room (Dept. of History, UCL)
11:00 – 11:30
BSS Co-Director's Welcome Address
11:30 – 13:00
Introduction to the Course. What is the Postclassic Period?
13:00 – 14:30
Welcome Lunch in BSS Common Room (G09/10)
14:00
Short optional tour of UCL led by Co-Director (meet in G09/10)
14:30 – 15:45
Warriors in The City of the Gods: Teotihuacan
16:15 – 17:30
The Souls of the Warriors: butterfly symbolism in the arts
17:30
Non-BSS event: get together with fellow students for a drink in a local café/bar
Tuesday 16 July
10:00 – 11:15
The Toltecs
11:45 – 13:00
Toltec Architecture
14:15 – 15:30
Toltec Sculpture, Chacmools (Reclining Sculptures) and other Arts
16:00 – 17:15
The Maya: the Postclassic
17:15 – 18:30
Reception in the Petrie Museum (you are welcome to invite guests)
Wednesday 17 July
10:00 – 11:15
Visit to The British Museum
11:45 – 13:00
Architecture: Temple of the Warriors at Chichén Itzá
14:15 – 15:30
The Ballgame
16:00 – 17:15
The Sacred Cenote (Well)
18:00
Non-BSS event: get together with fellow students for dinner in a local restaurant
Thursday 18 July
10:00 – 11:15
West Mexico: the Tarascans (Dr. Sarah Albiez-Wieck)
11:45 – 13:00                       
Architecture, Sculpture and Metallurgy
14:15 – 15:30
The Relación de Michoacán
16:00 – 17:15
The Relación de Michoacan: Case Study
Friday 19 July
10:00 – 11:15
The Aztecs
11:45 – 13:00
The House of the Eagle Warriors
14:15 – 15:30
The Codex Mendoza
16:00 – 17:15
Codex Mendoza: Case Study
17:15 – 19:00
Farewell Drinks Party
This timetable is unlikely to change, but remains provisional until the first day of the course