Bloomsbury Summer School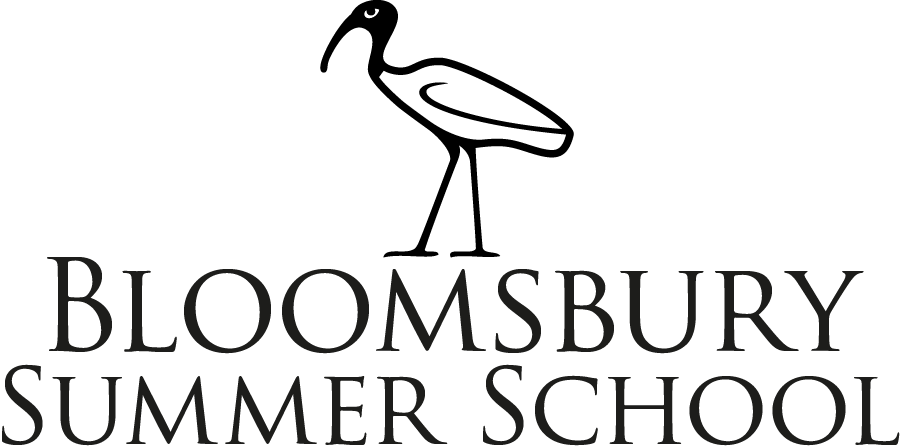 Fascinated by ancient civilisations?
We offer anyone with any level of knowledge, inspiring short courses on Ancient Egypt and other areas of the Ancient World.
Summer School Timetables 2017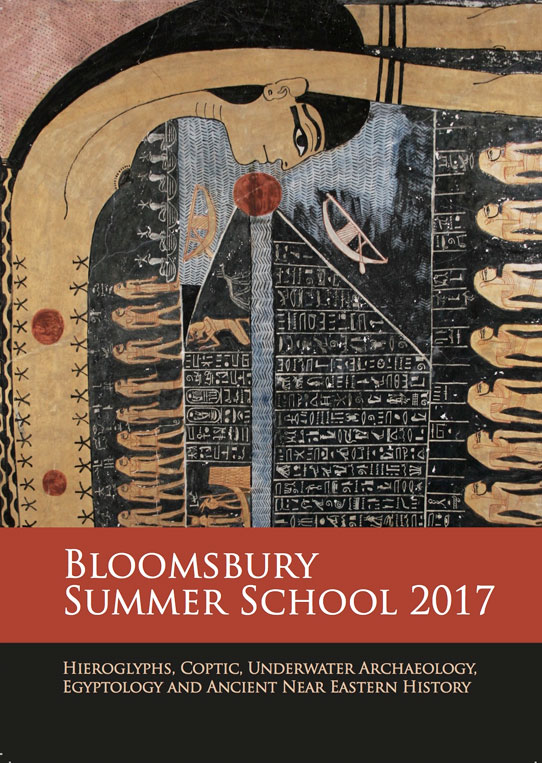 Monday 24 to Friday 28 July
Underwater Archaeology of the Eastern Mediterranean: shipwrecks, sunken cities, drowned landscapes and the ancient world
Course Director: Mr Peter Campbell with guest lecturers: Dr Rachel Bynoe, Ms Crystal Safadi and Mr Ziad Morsy.
This timetable is unlikely to change, but remains provisional until the first day of the course
Monday 24 July – Culture Underwater: An Introduction to Our Submerged Past
10:45 – 11:00
Students assemble in BSS Common Room (Dept. of History, UCL)
11:00 – 11:30
BSS Co-Director's Welcome Address
11:30 – 13:00
Introduction to Our Submerged Past
13:00 – 14:30
Welcome Lunch in BSS Common Room (G09/10)
14:00
Short optional tour of UCL led by Co-Director (meet in G09/10)
14:30 – 15:45
A History of Maritime Archaeology
16:15 – 17:30
Methods and Practice of Archaeology Beneath the Sea
17:30
Non-BSS event: get together with fellow students for a drink in a local café/bar
Tuesday 25 July – A Dynamic Planet: Paleolandscapes and Morphological Change in the Mediterranean
10:00 – 11:15
Introduction: Ancient Landscapes on a Dynamic Planet

11:45 – 13:00
Investigating Underwater Paleolandscapes (Dr. Rachel Bynoe)
14:15 – 15:30
Submerged Caves in Paleolandscapes
16:00 – 17:15
Reconstructing Ancient Landscapes and Environments (Crystal Safadi)
17:15 – 18:30
Reception in the Petrie Museum (guests welcome)
Wednesday 26 July – Sunken Cities in Egypt and the Eastern Mediterranean
10:00 – 11:15
Introduction to Sunken Cities

11:45 – 13:00
Egypt's Sunken Cities (Dr Damian Robinson)
14:15 – 15:30
Greece's Sunken Cities
16:00 – 17:15
Harbours and Maritime Infrastructure
18:00
Non-BSS event: get together with fellow students for dinner in a local restaurant
Thursday 27 July – Water Cults: Religion and Cosmology Underwater
10:00 – 11:15
Springs and Religion
11:45 – 13:00
Ship Burials in Egypt (Ziad Morsy)
14:15 – 15:30
Rituals in Rivers
16:00 – 17:15
Understanding Perceptions of Water in the Ancient Mind
Friday 28 July – Shipwrecks in the Eastern Mediterranean
10:00 – 11:15
Introduction to Shipwreck Archaeology
11:45 – 13:00
Shipwrecks of Egypt and the Levant
14:15 – 15:30
Shipwrecks of the Fourni Archipelago
16:00 – 17:15
Conclusion
17:15 – 19:00
Farewell Drinks Party