Bloomsbury Summer School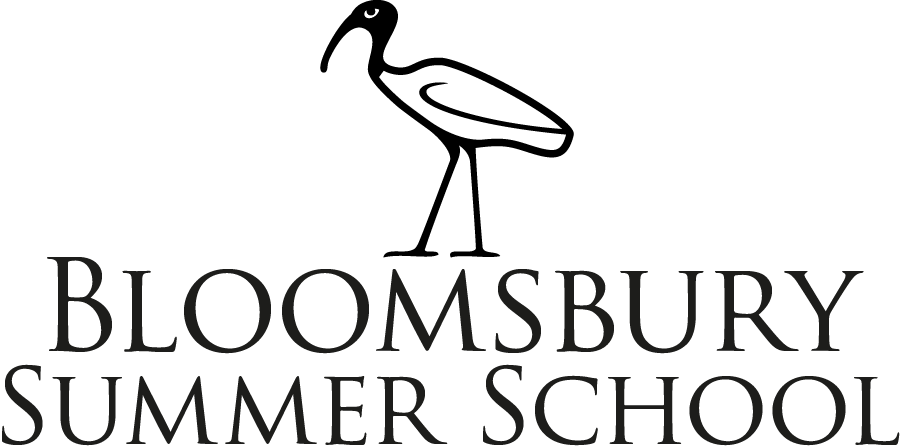 Fascinated by ancient civilisations?
We offer anyone with any level of knowledge, inspiring short courses on Ancient Egypt and other areas of the Ancient World.
Summer Schools
Founded in 1990, we endeavour to present the finest programme of summer courses in Egyptology and Ancient World history, languages and archaeology, available in the UK. In 2019 we are offering nine intensive 5-day summer courses for adults of all ages: lifelong learners, students wishing to broaden their studies, and sixth-formers perhaps considering further study in these subject areas.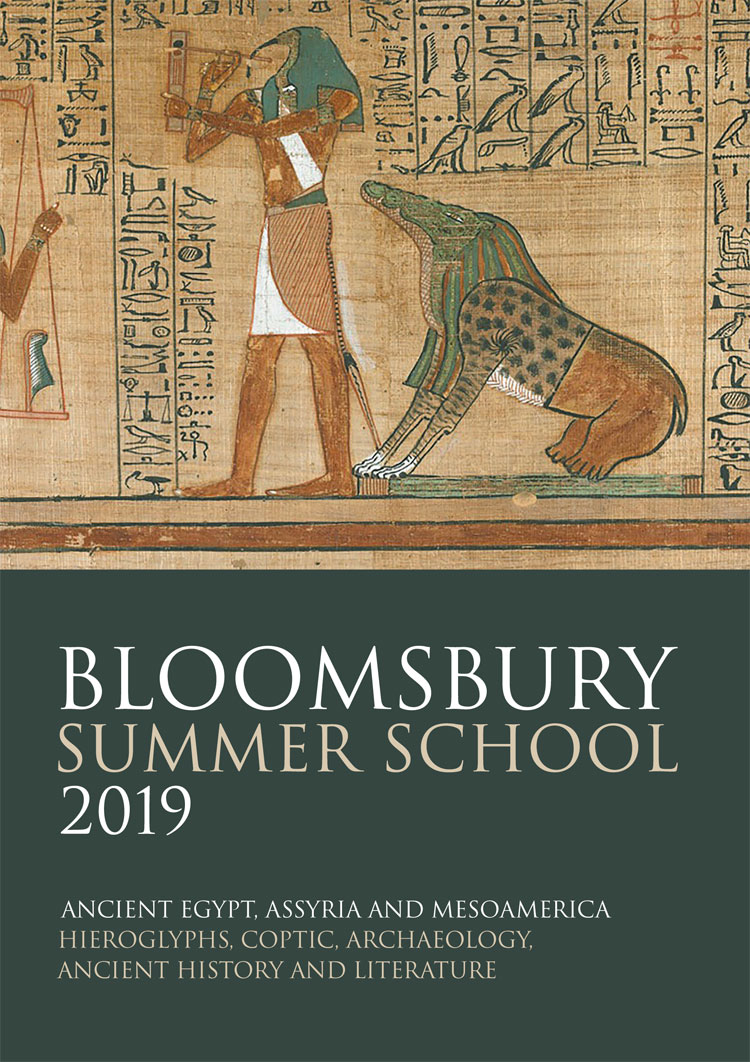 2019 Courses
Ancient Egypt, Assyria and Mesoamerica: hieroglyphs, Coptic, archaeology, ancient history and literature.
Courses take place during June/July at University College London (UCL), in the heart of Bloomsbury in central London. Places still available.
Study Days
We stage up to four study days each year in central London. These take place at the weekend and each day has four lectures given by one or more speakers. We have a reputation for attracting a range of fine speakers of international status, including over the years: Professor Kent Weeks, Dr Irving Finkel, Professor Geoffrey Martin, Mr John Romer, Professor Rosalie David, and Professor David O'Connor.
Of Caravans and Crossroads: Cultures of Central Asia and the Silk Road in Antiquity
This study day held on 8 June 2019 was an enormous success thanks to four brilliant lectures given by Dr Paul Wordsworth and Dr Gai Jorayev, and 130 lively attendees. Our extremely knowledgeable speakers delved into the origins of the famous Silk Roads and explored the ways in which commerce and travel shaped the cultural connections of a continent. They drew upon the astonishing archaeological and architectural remains of Central Asia, which are testament to the wealth and knowledge associated with the region often described as the ultimate cultural crossroads.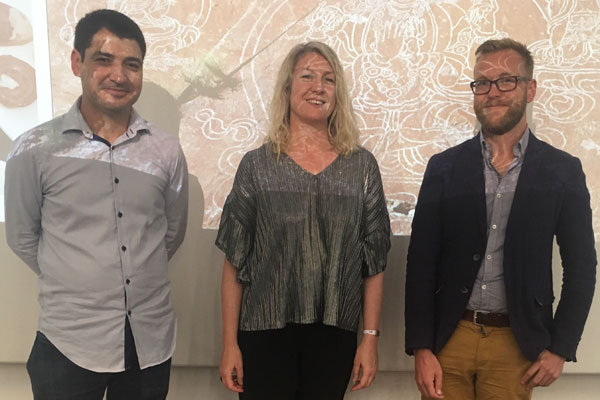 BSS in Egypt
We are proud to have organised at least one course in Egypt every year since 2009. This is a very special learning opportunity: a programme of lectures and visits to archaeological sites, some usually closed to visitors but opened specially for BSS by the Egyptian Ministry of Antiquities. Daily visits to ancient monuments, accompanied by a renowned Egyptologist, enhance this learning experience.
BSS in Egypt 2019
Ancient Egyptian Astronomy
28 October – 4 November 2019

This year we bring you our first course on Ancient Egyptian astronomy, taught in Luxor, by well known Cultural Astronomer, Dr Bernadette Brady. Fascinating lectures will be complemented by visits to sites such as Amenhotep III's temple remains at Kom el-Hettan, and the tombs of Seti I and Senenmut. Places still available.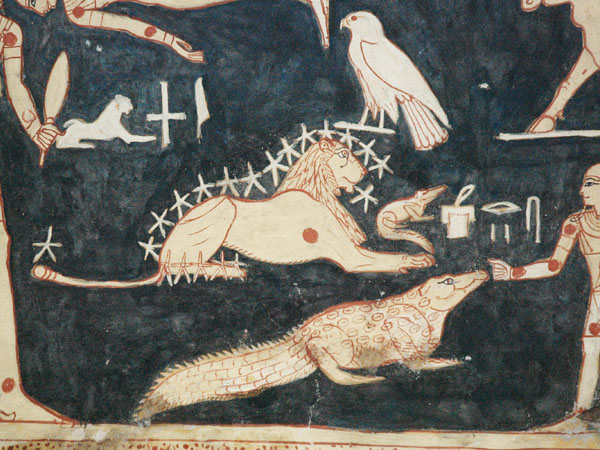 Latest News
We were delighted to welcome 330 of you at our events in 2018, across our eight summer schools, study day and BSS in Egypt. A huge thank you to our fabulous course directors: Dr Lidija McKnight, Dr Iwona Kozieradzka-Ogunmakin, Dr Bill Manley, Dr José-R. Perez-Accino, Professor Lloyd Llewellyn-Jones, Dr Luigi Prada, Dr Elizabeth Baquedano and Dr Campbell Price; and study day speakers Dr Vivian Davies, Dr Luigi Prada, Dr Susanne Woodhouse and Dr Liam McNamara. As always, highlights of our summer courses included the classes taught in the Petrie Museum of Egyptian Archaeology and our evening receptions held there.