Bloomsbury Summer School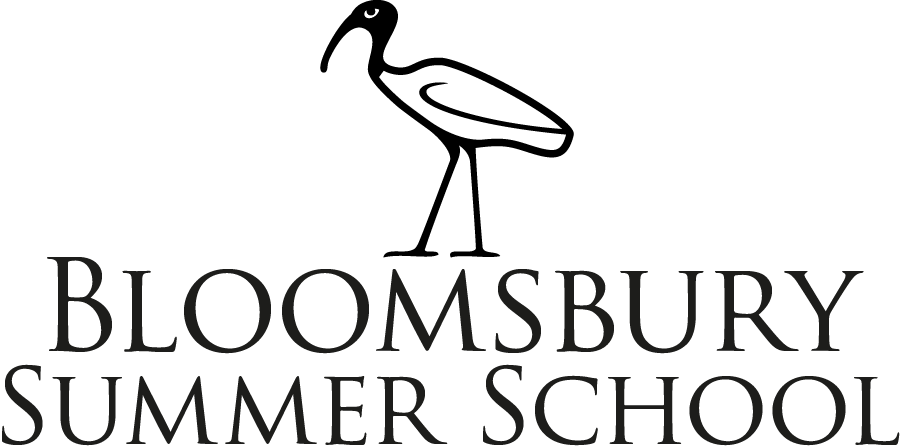 Fascinated by ancient civilisations?
We offer anyone with any level of knowledge, inspiring short courses on Ancient Egypt and other areas of the Ancient World.
Summer Schools
Founded in 1990, we endeavour to present the finest programme of summer courses in Egyptology and Ancient World history, languages and archaeology, available in the UK. In 2018 we are offering eight intensive 5-day summer courses for adults of all ages: lifelong learners, students wishing to broaden their studies, and sixth-formers perhaps considering further study in these subject areas.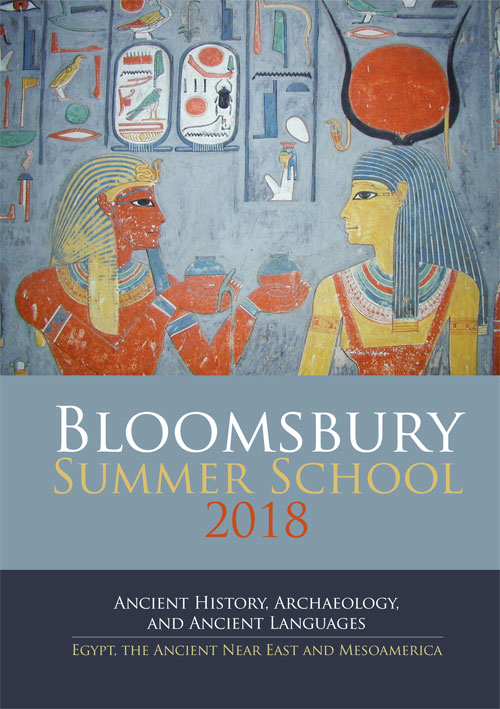 2018 Courses
Hieroglyphs, Coptic, and Ancient Egyptian, Near Eastern, and Mesoamerican history, archaeology and culture.
Courses take place during July at University College London (UCL), in the heart of Bloomsbury in central London. Places still available.
Study Days
We stage up to four study days each year in central London. These take place at the weekend and each day has four lectures given by one or more speakers. We have a reputation for attracting a range of fine speakers of international status, including over the years: Professor Kent Weeks, Dr Irving Finkel, Professor Geoffrey Martin, Mr John Romer, Professor Rosalie David, and Professor David O'Connor.
Tombs and Temples of El Kab: current fieldwork and research
Our 2018 study day was a huge success with 150 enthusiastic participants enjoying 4 brilliant lectures given by members of the Oxford University Expedition to El Kab – Vivian Davies, Luigi Prada, Susanne Woodhouse and Liam McNamara. We would like to thank the four speakers for sharing so much of their recent and exciting research with us.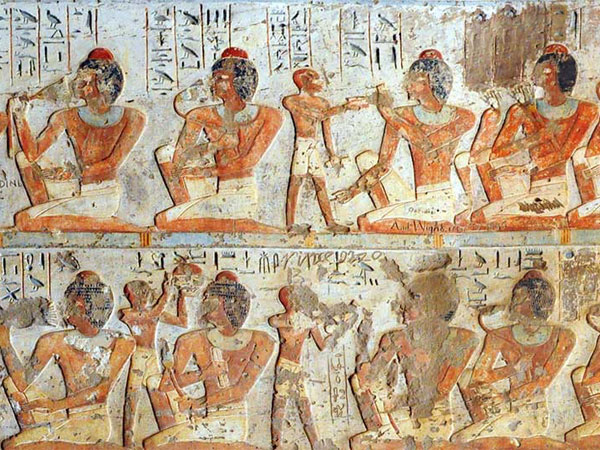 BSS in Egypt
We are proud to have organised at least one course in Egypt every year since 2009. This is a very special learning opportunity: a programme of lectures and visits to archaeological sites, some usually closed to visitors but opened specially for BSS by the Egyptian Ministry of Antiquities. Daily visits to ancient monuments, accompanied by a renowned Egyptologist, enhance this learning experience.
BSS in Egypt 2018
Another opportunity to join BSS for a course in Luxor. This time, for the first time, we are taking our acclaimed hieroglyphs teaching to Egypt. A new course taught in and around Luxor by the brilliant hieroglyphs teacher and BSS favourite, Dr Bill Manley, with 10 classes, and hieroglyphs-reading at a selection of fascinating ancient sites, including 5 Special Openings of sites usually closed to visitors.
Latest News
We are delighted to have had 160 of you attend our eight summer schools this year. A huge thank you to our fabulous course directors: Dr Lidija McKnight, Dr Iwona Kozieradzka-Ogunmakin, Dr Bill Manley, Dr José-R. Perez-Accino, Professor Lloyd Llewellyn-Jones, Dr Luigi Prada, Dr Elizabeth Baquedano and Dr Campbell Price. As always, highlights of the 4 weeks included the classes taught in the Petrie Museum of Egyptian Archaeology and our evening receptions held there.