Bloomsbury Summer School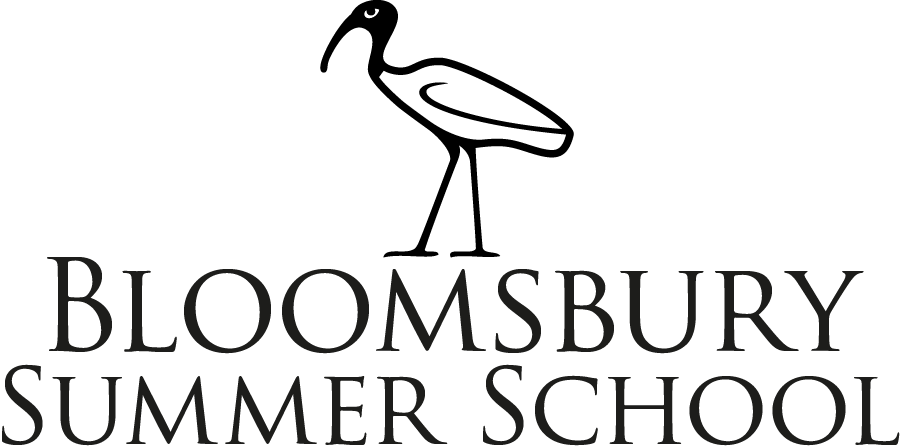 Fascinated by ancient civilisations?
We offer anyone with any level of knowledge, inspiring short courses on ancient Egypt and other areas of the ancient world.
About us
A brief introduction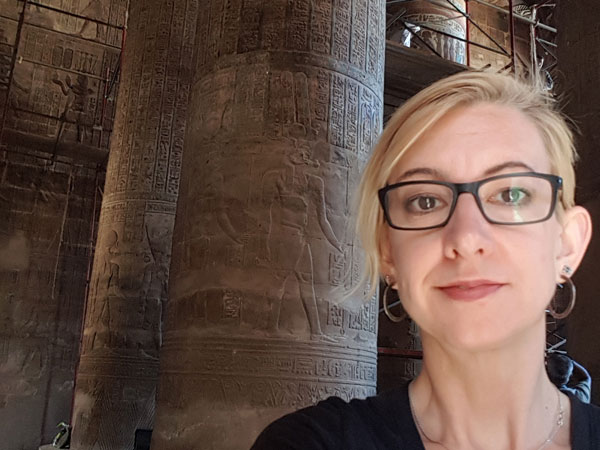 Dr Kathryn E. Piquette, BSS Director, during a visit to the Temple at Esna in Egypt.
Founded in 1990, Bloomsbury Summer School endeavours to present the finest programme of summer courses in Egyptology and Ancient World history, languages, literature, and archaeology, available in the United Kingdom.
As we near our 30th anniversary, we are pleased to announce that Dr Kathryn E. Piquette has been appointed as Director of Bloomsbury Summer School. We extend our deep gratitude and appreciation to Lucia Gahlin for her service as Co-Director for over a decade, as well as to Christopher Coleman, former Director and our Founder.
We are thrilled to let you know that our 2020 programme is almost ready, and similar to our courses in 2019, we will be offering ten intensive summer courses in Hieroglyphs, Coptic, and the history, archaeology and culture of ancient Egypt, the Near Eastern, and Mesoamerica. Courses are intended for interested adults of all ages: lifelong learners, students wishing to broaden their studies, and sixth-formers perhaps considering further study in these subject areas.
We typically offer eight to ten 5-day courses in June / July at one of the world's leading universities, University College London (UCL), in the heart of Bloomsbury in central London.
Although rooted in academia, we offer a relaxed and informal environment for learning.
Our courses on archaeology, ancient languages, history, and culture, mainly of Ancient Egypt and the Ancient Near East, are taught by experts working in universities, museums, and in field archaeology.
Excellent lecturers and distinguished academics, our teachers are also friendly and approachable.
Each course has 19 teaching sessions: mostly lectures, but sometimes incorporate museum visits and other activities where relevant.
BSS combines well-taught courses in a range of exciting subjects with social events to create a uniquely rich learning experience.
You are more than likely to go home after a week with us, not only inspired by a wealth of new knowledge, but having made a host of new friends.
At BSS we are enormously fortunate to have special access to UCL's stunning collections of antiquities and excellent university facilities. Our classes taught in the Petrie Museum of Egyptian Archaeology offer privileged access to this internationally important collection of Egyptian artefacts. The opportunity to handle ancient objects is not one to be missed, it is an exceptional experience. Our Bloomsbury location also allows us to include teaching sessions in the British Museum, just down the road.
We are proud to have organised at least one course in Egypt every year since 2009. The BSS in Egypt courses combine lectures / classes with site visits – a perfect learning experience. In 2019 we offered another course in Luxor, this time on Ancient Egyptian Astronomy and taught by Dr Bernadette Brady, Professor of Cultural Astronomy at the University of Wales Trinity Saint David.
We also enjoy staging at least one Study Day each year. In 2019, we enjoyed a day of lectures on the Cultures of Central Asia and the Silk Road in Antiquity by Dr Paul Wordsworth, Research Fellow at the University of Oxford, and Dr Gai Jorayev, Research Associate at UCL's Institute of Archaeology.
As noted above, we will soon be posting the programme of courses for BSS in 2020 and we look forward to welcoming you.
Director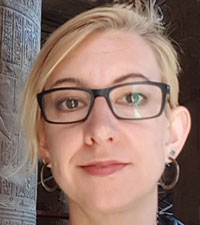 Kathryn E. Piquette received her PhD from UCL in Egyptology, specialising in early Egyptian writing and art. She is currently a Senior Researcher at UCL's Centre for Digital Humanities where has lectured on digital approaches to cultural heritage and works as an imaging specialist for UCL Advanced Imaging Consultants. She is also a Senior Research Fellow at The Ancient Egypt Foundation. Kathryn took over directorship of BSS in 2019, having directed and coordinated several BSS courses over the past two decades. A longstanding member of the Friends of the Petrie Museum, Kathryn has served as Student Representative and Membership Officer. She is also a member of the Egypt Exploration Society. Her archaeological fieldwork includes excavation in Jordan (Petra) and Egypt (Wadi Natrun, Hierakonpolis, Giza), and work as advanced digital imaging specialist at Qubbet el-Hawa, Deir Anba Hadra, Philae Temple, and several other projects in Egypt. Among her publications is the Open Access monograph An Archaeology of Art and Writing: Early Egyptian labels in context (2018) with supporting online database, and the freely available co-edited volume Writing as Material Practice: Substance, surface and medium (2013). She is also working on co-edited volumes on the Narmer Palette, Palermo Stone, and the Shabaqo Stone.
Former Co-Director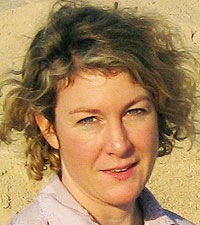 Lucia Gahlin directed BSS from 2009–2019, having also directed numerous highly successful courses of her own and played a role in its organisation since 1994. She is an Honorary Research Fellow at UCL's Institute of Archaeology and lectures widely on ancient Egypt. She leads regular archaeological tours to Egypt (including for Andante Travels). She has a long-standing association with UCL's Petrie Museum of Egyptian Archaeology , and has worked particularly on its material from Amarna. She is Chair of the Friends of the Petrie Museum, and has been a Trustee of the Egypt Exploration Society. She has worked as Small Finds Registrar at the archaeological site of Tell el-Amarna in Middle Egypt. Her publications include Egypt: Gods, Myths and Religion (2001) and chapters in Wilkinson, T. (ed.) The Egyptian World (2007).
Founder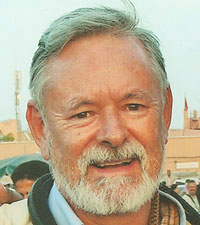 Christopher Coleman founded Bloomsbury Summer School in 1990 and it soon became the most successful organisation of its kind in the United Kingdom. He was a Lecturer in History at University College London, where he remains an Honorary Research Fellow of the UCL History Department. He has been involved in research on the career of Sir Robert Mond and the related work of several of his associates, especially that of Oliver Myers and Hans Winkler at Armant and in Egypt's Eastern and Western Deserts. Through BSS he has made significant financial (and other) contributions to a wide range of research projects in Egyptian archaeology and related subjects: expeditions to Hierakonpolis, Zawiyet Sultan, Saqqara, Mo'alla, Abydos, the Abu Tartur Plateau, Mendes, the royal tombs KV5 and KV39 in the Valley of the Kings; the Centre for Alexandrian Studies; the Amarna Royal Tombs Project; the Amarna Trust; the Theban Mapping Project; the Manchester Egyptian Mummy Project; the Western Sahara Geo-Archaeological Survey; the University of Oxford's Griffith Institute; UCL's Petrie Museum of Egyptian Archaeology; the Rock Art Topographical Survey; the Palestine Exploration Fund; the Egypt Exploration Society; the German Archaeological Institute (DAI); the Gebel el-Silsila Project; the Colossi of Memnon and Temple Conservation Project at Kom el Hettan; and The Holt Festival 2014: Egypt through the Artist's Eye Exhibition and Lecture Programme.