Bloomsbury Summer School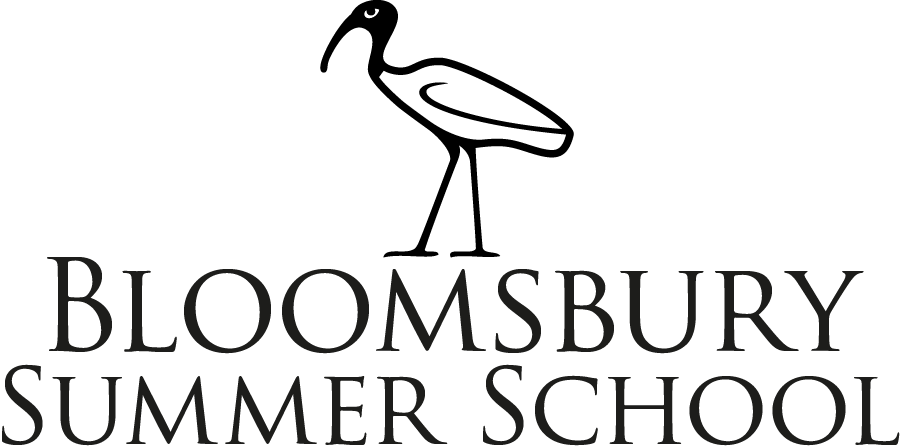 Fascinated by ancient civilisations?
We offer anyone with any level of knowledge, inspiring short courses on ancient Egypt and other areas of the ancient world.
Testimonials
Summer School
"BSS has literally changed my life! During the summer of 2021, BSS freed me from "the surly bonds of Earth" and allowed my mind to soar — across the Atlantic to London via Zoom, and from there to Egypt — through brilliant lectures by extraordinary teachers."
Cindie Lovelace
"It is fantastic to learn from the experts in Egyptology. One of the highlights of the year."
Anne Hilde Nymoen
"The BSS online experience in 2020 was terrific, almost as good as being there in person! I chose two weeks of lectures to attend and thoroughly enjoyed it, even with a 3am start time for my time zone in Canada. Being online meant I could attend two courses instead of one!"
Stephanie Lindeburg
"I've been to BSS every year since 1994 — the chance to immerse myself in Egyptology for a week or two, with great teachers and friendly fellow students, is something I absolutely treasure."
Mick Oakey
"As an overseas student, it's the highlight of my year — the unique combination of Learning, Sharing, Focussing for a whole week on a chosen topic in a friendly & approachable environment, renewing old Friendships, and the added privilege of lectures by people who are household names in Egyptology & Ancient Near East circles, is what keeps me coming back."
Gill R
"BSS — where else could I actually handle objects created and used by the Ancient Egyptians, except in the Petrie Museum as part of a BSS class? Brilliant!"
Kay Fox
"BSS Summer School IS my summer holiday, not only do I "go" to Egypt , I "go back" thousands of years in time."
Gwyn Ashworth–Pratt
"It's a terrific opportunity to learn more about the ancient world in a relaxed and friendly atmosphere — no pressure and great fun."
Esmond Lindop
BSS in Egypt
2019
"A fabulous trip."
N.P.
"Another magical experience in Egypt shared with very special people. Your knowledge and enthusiasm is greatly appreciated. Thank you for being so patient and welcoming."
Vanessa Lee-Miller
"Thank you both again for such a fabulous time in Luxor."
Yvonne S.
2018
"I had an absolutely wonderful and amazing week; words cannot really do justice to the experience. I cannot thank you enough for making my time in Egypt such a joy. I did not have to worry about anything as you had taken care of it all and so I could just look, imagine and enjoy. I also met so many lovely fellow-students. Bill Manley's lessons were brilliant and I look forward to next summer's BSS courses in London."
Cindy Farrington
"This was my first time in Egypt and I must say it was truly magical. I was so overwhelmed by all the sites that we got to see and my face literally hurt from smiling."
Imogen Olliver-Kneafsey
"Bill Manley is inspirational and very hard working. His energy and desire to share his immense sea of knowledge with us was so special. I can't thank you all enough. You deserve all the gratitude and glittering accolades for organising such a smooth-running, magical and safe experience."
Vanessa Lee-Miller
2017
"A brilliantly-structured course – the site visits tied in wonderfully with the content – thank you so much."
Susan B
"I really enjoyed the course and site visits, a great introduction to Luxor!"
Chris Seymour
"My first BSS in Egypt and I was very impressed with the organisation. It seemed as though nothing was too much trouble. So good to be back in a peaceful Egypt."
Ray Barker
"I am highly satisfied and think these study tours are extremely well organised and very enjoyable. This was a fantastic tour."
Anne G.
"I found this course/tour completely met my goals and expectations. The experience was outstanding, excellent value for money, and I had a fabulous time. Everyone got on well and it was a huge amount of fun."
Anne-Marie Pope
2016
"We had a great time and our only regret is having to be back in a cold UK! The site visits were incredible and the detailed pre–visit notes most helpful. Robert Morkot's lectures were outstanding – a clear voice, humour used effectively and quality PowerPoint presentations. He was keen to answer any question and none he could not deal with."
Jeff & Olive H.
"Robert Morkot's lectures were excellent. Same goes for site visits – I just hope that I can remember all I have learnt! Our guide Ahmed El Saghir was very knowledgeable and keen to share his knowledge with us."
L.B.
"I just wish to re–iterate what a wonderful and special experience BSS in Egypt was. I was quite overwhelmed by many of the sites, particularly the ones that I have never seen – the Nubian temples. Ahmed was a splendid guide and we were so lucky to have so much time at each site. I have so many happy memories! Thank you again, I hope to be able to go on another BSS in Egypt course in the future."
Lyn S.
2015
"This was a wonderful trip with incredible organisation. In fact it was perfect and was no doubt the best trip to Egypt I have ever had (I have been there 10 times so you had competitors!!!)"
Pilar S.
"Another brilliant course with BSS in Egypt. Every detail is always taken care of to ensure that we have an unforgettable experience. Thanks go to all who work so hard both here in the UK (in the US in the case of Stephen Harvey) and in Egypt to provide us with such wonderful memories."
Angela W.
"I really appreciate yours and your team's very hard work. The tour, as usual, was superb and I would be really sad to miss one. Looking forward to next year's itinerary already."
Anne G.
"The recent tour to Egypt by BSS was to me a huge success. A combination of near perfect organisation by Lucia and Galal, wonderful sites visited and explained by Enass, and a superb group of people. Couldn't ask for more. Thank you."
David W.