Bloomsbury Summer School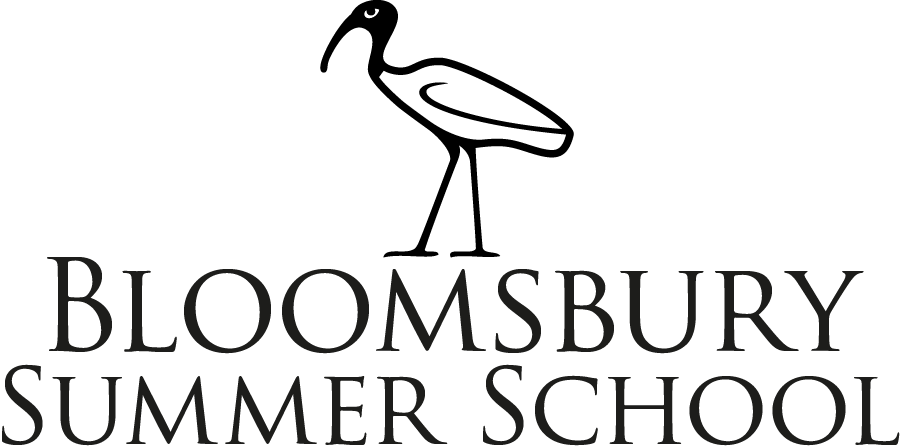 Fascinated by ancient civilisations?
We offer anyone with any level of knowledge, inspiring short courses on Ancient Egypt and other areas of the Ancient World.
BSS and Summer School 2017 Course Directors
Director
Christopher Coleman was a Lecturer in History at University College London, where he remains an Honorary Research Fellow of the Department of History. He is involved in research on the career of Sir Robert Mond and the related work of several of his associates, especially that of Oliver Myers and Hans Winkler at Armant and in Egypt's Eastern and Western Deserts. He founded Bloomsbury Summer School in 1990 and it soon became the most successful organisation of its kind in the United Kingdom. It has also made significant financial (and other) contributions to a wide range of research projects in Egyptian archaeology and related subjects at Hierakonpolis, Zawiyet Sultan, Saqqara, Mo'alla, Abydos, the Abu Tartur Plateau, Mendes, the royal tombs KV5 and KV39 in the Valley of the Kings; also the Centre for Alexandrian Studies; the Amarna Royal Tombs Project; the Amarna Trust; the Theban Mapping Project; the Manchester Egyptian Mummy Project; the Western Sahara Geo-Archaeological Survey; the University of Oxford's Griffith Institute; UCL's Petrie Museum of Egyptian Archaeology; the Rock Art Topographical Survey; the Palestine Exploration Fund; the Egypt Exploration Society; the German Archaeological Institute (DAI); the Gebel el Silsila Project; and The Holt Festival 2014: Egypt through the Artist's Eye Exhibition and Lecture Programme.
Co-Director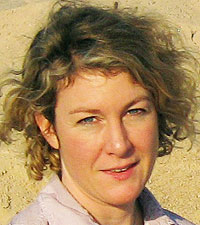 Lucia Gahlin has directed numerous highly successful courses for BSS. She has been running BSS since 2009, but has played a role in its organisation since 1994. She is an Honorary Research Associate at UCL's Institute of Archaeology and teaches on-line Egyptology for the University of Exeter, and regular courses in Bristol. She is an accredited NADFAS lecturer, and lectures around the world. She also leads regular archaeological tours to Egypt (including for Andante Travels). She has a long-standing association with UCL's Petrie Museum of Egyptian Archaeology, and has worked particularly on its material from Amarna. She is Chair of the Friends of the Petrie Museum, and has worked as Small Finds Registrar at Tell el-Amarna. Her publications include Egypt: Gods, Myths and Religion (2001) and chapters in Wilkinson, T. (ed.) The Egyptian World (2007).
Summer School 2017 course directors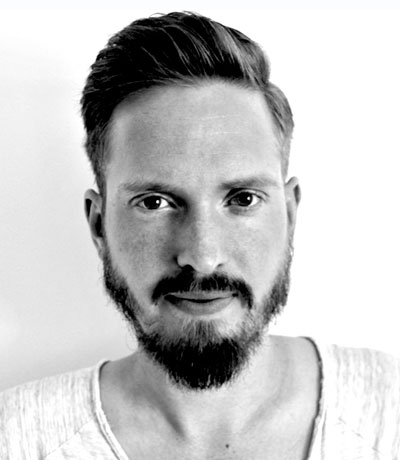 Peter B. Campbell is the archaeological director of the Albanian Center for Marine Research. He co-directs the Fourni Underwater Survey in Greece, which recently located 45 shipwrecks. His research focuses on maritime connectivity and cultural interaction in the Ancient Mediterranean. Besides projects in Albania and Greece, Peter has directed projects in Spain, Montenegro, Croatia, and United States. Beyond Mediterranean maritime archaeology, his work includes editing the book The Archaeology of Underwater Caves and policy issues relating to the looting and trafficking of cultural heritage.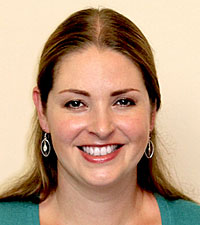 Joanna Kyffin is the founder of HieroEducation, providing online courses on Ancient Egypt. She was formerly the Education and Public Engagement Manager for the Egypt Exploration Society, and has taught Egyptology at the Universities of Liverpool and Copenhagen, and the Egypt Exploration Society. She has lectured across the UK. Her PhD in Egyptology is from the University of Liverpool, where her thesis was an exploration of the magical texts of Egypt's Ramesside Period, making her the perfect person to teach our first course on Magic in Ancient Egypt.
Peter Lacovara is Director of The Ancient Egyptian Archaeology and Heritage Fund. He was Senior Curator of Ancient Egyptian, Nubian, and Near Eastern Art at the Michael C. Carlos Museum from 1998 to 2014 and before that served as Assistant Curator in the Department of Ancient Egyptian, Nubian and Near Eastern Art at the Museum of Fine Arts, Boston. His archaeological fieldwork has included excavations at the Valley of the Kings, Abydos, Hierakonpolis and at the Giza Plateau. He is currently co-directing the excavation of the palace-city of Amenhotep III at Malqata in Western Thebes with the Metropolitan Museum of Art, and is also working at the site of Deir el-Ballas. His PhD (1993) is from The Oriental Institute of the University of Chicago, and his publications include studies on Daily Life and Urbanism in Ancient Egypt, Egyptian Mortuary Traditions, and the Material Culture of Ancient Egypt and Nubia.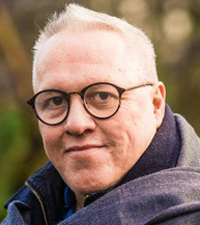 Lloyd Llewellyn-Jones is Professor of Ancient History at Cardiff University. His research focuses on ancient socio-cultural history, east-west relations in antiquity, ethnicity, women's history and gender-issues, as well as dress and visual culture. His book Aphrodite's Tortoise: the veiled woman of ancient Greece has won critical acclaim. For the last decade he has researched ancient Iran, especially the history and culture of the Achaemenid period (559-331 BCE), and is now one of the few scholars to work on the pre-Islamic period of Iran's history. His recent publications include Ctesias' History of Persia: Tales of the Orient and King and Court in Ancient Persia 559-331 BCE (both have been translated into Persian). He often travels to Iran and is engaged in a British Consul programme linking UK and Iranian universities.
Bill Manley teaches Egyptology and Coptic for the University of Glasgow, and is an Honorary Research Fellow at the University of Liverpool, and Honorary President of Egyptology Scotland. He has taught hieroglyphs and Ancient Egyptian at Bloomsbury Summer School for twenty-five years. He was formerly Senior Curator for Ancient Egypt at National Museums Scotland, and has worked with archaeological projects in both Egypt and Palestine. His books include The Penguin Historical Atlas of Ancient Egypt (1996), How to Read Egyptian Hieroglyphs (1998, with Mark Collier), Life Everlasting (2010, with Aidan Dodson), and Egyptian Hieroglyphs for Complete Beginners (2012). He has spoken at international book festivals, such as The Sunday Times Literary Festival, Warwick Words, and Highlighting History, and his latest book, part of Thames & Hudson's distinguished World of Art series, will be published in 2017.
José R. Pérez-Accino is Assistant Professor of Egyptology and Ancient History at the Universidad Complutense of Madrid. He specialises in Egyptian literature, texts, and the intellectual world of the Ancient Egyptians. He conducts fieldwork in Egypt at Ehnasya el-Medina (Herakleopolis Magna) and has taught Egyptology at the University of London (Birkbeck and University College London). He has directed many highly acclaimed courses for BSS, often regarded by our students as the most challenging and thoughtful courses we offer.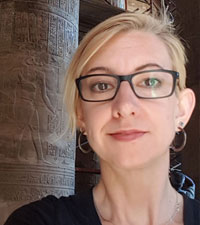 Kathryn Piquette is Senior Research Associate at the UCL Centre for Digital Humanities (UCLDH) where her most recent research dealt with the application of multispectral imaging to papyri cartonnage in order to reveal hidden texts. After gaining her PhD in Egyptology at UCL's Institute of Archaeology, Kathryn held research positions at Trinity College Dublin, the University of Oxford, Free University Berlin, and the University of Cologne. She has worked on archaeological projects in Peru, Jordan and Egypt where she currently works with German teams in Aswan. Her publications include the co-edited Writing as Material Practice: substance, surface and medium (2013) and An Archaeology of Art and Writing: early Egyptian labels in context (forthcoming 2017).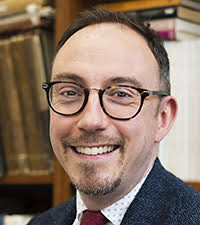 Campbell Price is Curator of Egypt and Sudan at the University of Manchester's Manchester Museum, one of the UK's largest Egyptology collections. He has a PhD in Egyptology from the University of Liverpool, where he is an Honorary Research Fellow. Campbell has participated in fieldwork in Egypt at Zawiyet Umm el-Rakham and Saqqara. His research focuses on élite monuments of the First Millennium BC, and the representation of ancient Egypt in museums. His recent publications include chapters in The Oxford Handbook of the Valley of the Kings (OUP, 2015) and Architecture: The Whole Story (Thames and Hudson, 2014), and a co-edited volume Mummies, Magic and Medicine in Ancient Egypt (Manchester University Press, 2016). He has lectured widely throughout the UK, and around Europe.