Bloomsbury Summer School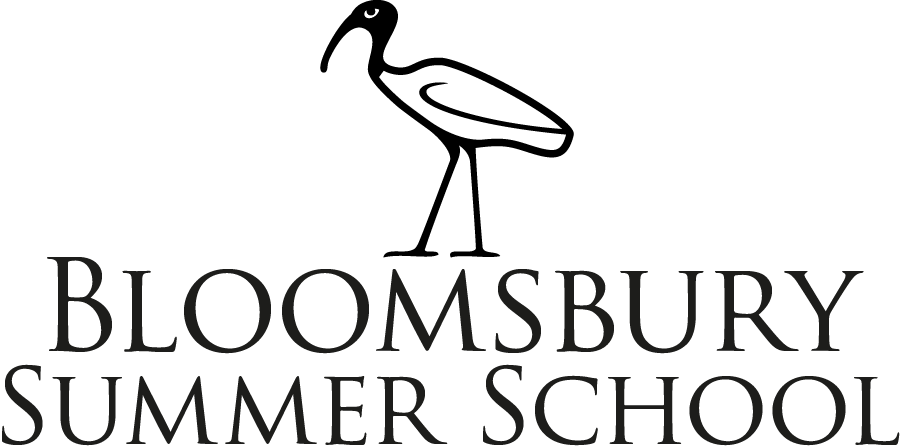 Fascinated by ancient civilisations?
We offer anyone with any level of knowledge, inspiring short courses on ancient Egypt and other areas of the ancient world.
BSS Director and Course Directors
BSS Director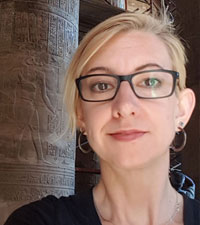 Kathryn E. Piquette received her PhD in Egyptology from University College London (UCL), specialising in early Egyptian writing and art. She is currently a Senior Researcher at the UCL Centre for Digital Humanities where she has lectured on digital approaches to cultural heritage and works as an imaging specialist for UCL Advanced Imaging Consultants. Kathryn took over directorship of BSS in 2019, having directed and coordinated several BSS courses over the past two decades. A longstanding member of the Friends of the Petrie Museum, Kathryn has served as Student Representative and Membership Officer. She is also a member of the Egypt Exploration Society. Her archaeological fieldwork includes excavation in Jordan (Petra) and Egypt (Wadi Natrun, Hierakonpolis, Giza), and work as advanced digital imaging specialist at Qubbet el-Hawa, Deir Anba Hadra, Philae Temple, the C2 Project: Royal Cache Wadi survey, and several other projects in Egypt. Among her publications is the Open Access monograph An Archaeology of Art and Writing: Early Egyptian labels in context (2018) with supporting online database, and the freely available co-edited volume Writing as Material Practice: Substance, surface and medium (2013). She is also working on co-edited volumes on the Narmer Palette, Palermo Stone, and the Shabaqo Stone.
BSS Course Directors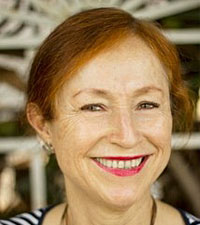 Elizabeth Baquedano is an Honorary Senior Lecturer at the UCL Institute of Archaeology, where she also obtained her PhD. She is currently involved in research on Aztec gold. Elizabeth gives regular gallery talks and lectures at the British Museum and around the world. Her publications include Tezcatlipoca: Trickster and supreme deity (2014), Aztec Sculpture (1994), and chapters in Living with the Dead: Mortuary ritual in Mesoamerica (2011).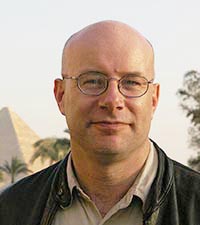 Aidan Dodson is Honorary Professor of Egyptology at the University of Bristol, where he has taught since 1996. A graduate of Liverpool (BA) and Cambridge (MPhil, PhD) he was Simpson Professor of Egyptology at the American University in Cairo for the Spring of 2013, and Chair of Trustees of the Egypt Exploration Society from 2011 to 2016. Elected a Fellow of the Society of Antiquaries of London in 2003, he is the author of over 20 books, including on the royal tombs of Egypt and on those of the UK.
Sarah K. Doherty is a Ceramicist for the Amarna Project's Great Aten Temple, a Buildings Archaeologist in the UK Commercial Archaeology Sector, and is an Archaeology Tutor at Oxford University. She undertook her BA and MA at UCL, and her PhD at Cardiff University focussing on Egyptian ceramics and technology. This was published in 2015 as The Origins and Use of the Potter's Wheel in Ancient Egypt. Sarah's research interests include pottery, settlement archaeology, experimental reconstruction of ancient craft, and ancient technology. Sarah has worked at a wide variety of sites in Europe Egypt, and the Sudan, including Gebel el-Silsila, Heit el-Gurob, Amara West, Amarna, and the Valley of the Kings. She is at her happiest digging up complete huge pots in New Kingdom sites.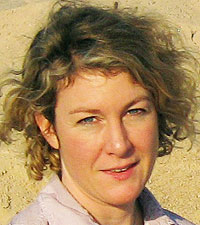 Lucia Gahlin directed BSS from 2009 to 2019, having also directed numerous highly successful courses of her own and played a role in its organisation since 1994. She is an Honorary Research Fellow at the UCL Institute of Archaeology and lectures widely on ancient Egypt. She leads regular archaeological tours to Egypt (including for Andante Travels). She has a long-standing association with the UCL Petrie Museum of Egyptian Archaeology, and has worked particularly on its material from Amarna. She is Chair of the Friends of the Petrie Museum, and has been a Trustee of the Egypt Exploration Society. She has worked as Small Finds Registrar at the archaeological site of Tell el-Amarna in Middle Egypt. Her publications include Egypt: Gods, myths and religion (2001), and chapters in Wilkinson, T. (ed.) The Egyptian World (2007).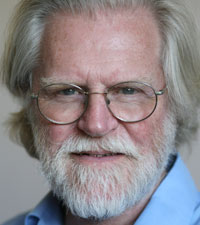 Barry Kemp is Emeritus Professor of Egyptology at the McDonald Institute for Archaeological Research, University of Cambridge. He has been Field Director at Tell el-Amarna since 1977, pioneering excavations formerly for the Egypt Exploration Society, and now as The Amarna Project supported by the Amarna Trust. Among his important publications are Amarna Reports, I–VI (1984–1995), and Ancient Egypt: Anatomy of a civilisation (2006).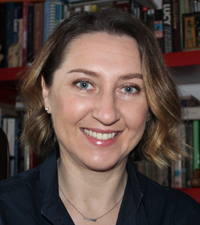 Iwona Kozieradzka-Ogunmakin is Researcher at the University of Manchester and Honorary Curator of Human Remains at the Manchester Museum. Over the last 18 years, she has worked extensively in Egypt (Tell el-Farkha, Saqqara, and Thebes) and the Sudan (between the 3rd and 4th Cataracts) in collaboration with multidisciplinary research teams, investigating various aspects of life and death of ancient populations. Her research is focussed on the relationship between humans and their environment in the Nile Valley, health, disability, and care, as well as ancient burial practices.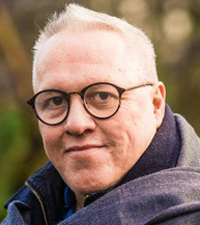 Lloyd Llewellyn-Jones holds the Chair in Ancient History at Cardiff University and is the Director of the Ancient Iran Programme for the British Institute of Persian Studies. He has written widely for both academic and public audiences. His books include: King and Court in Ancient Persia, Ctesias' History of Persia: Tales of the Orient; The Culture of Animals in Antiquity; and Designs on the Past: How Hollywood created the ancient world. His work has featured in BBC History Magazine, History Today, and World History and he has often appeared on the BBC, Channel 4, and in The Times and other media outlets. He works alongside various schools and institutions in the promotion of Ancient History and the study of ancient Persia. He is one of the most significant international names in the fields of Ancient History and Persian Studies and has spent extensive time in Iran, where his books have received Farsi translation. Lloyd is the Series Editor for Edinburgh Studies in Ancient Persia at Edinburgh University Press. Future publications include The Persians, for Wildfire Books.
Bill Manley is a best-selling author, who teaches Egyptology and the Coptic language at the University of Glasgow, and has taught both subjects at Bloomsbury Summer School for more than 25 years. He was formerly Senior Curator for Ancient Egypt at National Museums Scotland, and continues to work with archaeological projects in Egypt, including the C2 Project: Royal Cache Wadi survey. His specialist output includes books, catalogues, articles, and exhibitions covering such diverse subjects as ancient texts, the history of Egyptology, gold jewelry, the archaeology of Palestine, and the world's oldest philosophy. He has also spoken at several international book festivals, including The Sunday Times Literary Festival. Bill is Honorary President of Egyptology Scotland, a contributor to the Coptic Magical Papyri Project, a member of the committee of the Society of Authors in Scotland, and Co-Director of Egiptología Complutense along with José Ramón Pérez-Accino.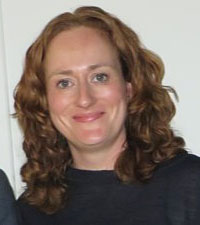 Lidija McKnight holds a BSc in Archaeology from the University of York and a PhD in Biomedical Egyptology from the University of Manchester. Her major research interest is the application of non-invasive imaging to human and animal mummies. She is currently completing her third post-doctoral research project funded by the Arts and Humanities Research Council investigating so-called 'fake' mummies. Lidija is founder and curator of the Ancient Egyptian Animal Bio Bank, Honorary Curator of Archaeozoology at the Manchester Museum, and project curator for the touring exhibition Gifts for the Gods: Animal mummies revealed.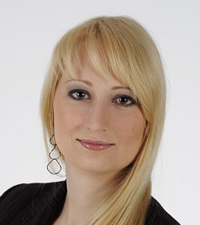 Franziska Naether (Saxon Academy of Sciences and Humanities) is adjunct assistant professor at Leipzig University in Germany (Egyptological Institute / Egyptian Museum) and Stellenbosch University in South Africa (Department of Ancient Studies). She is head of the Digital Rosetta Stone Projectand has published widely on ancient religion, magic, and literature. Her other research interests include the history and society of Graeco-Roman Egypt, Museology, reception of Egypt, and Digital Humanities.
Dr José Ramón Pérez-Accino is Senior Lecturer in Egyptology and Ancient History at the Complutense University of Madrid. He specialises in Egyptian literature, texts, and the intellectual world of the ancient Egyptians. In addition to being Co-Director of Egiptología Complutense with Bill Manley, he conducts fieldwork in Egypt, including at Ehnasya el-Medina (Herakleopolis Magna) and Western Thebes, where he is now Co-Director of the C2 Project: Royal Cache Wadi survey. He has taught Egyptology for the University of London's Birkbeck College and University College London. He has directed many highly acclaimed courses for BSS, often regarded by our students as some of the most challenging and thoughtful courses we offer.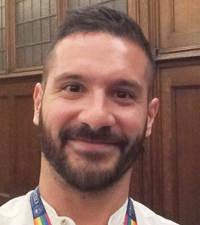 Luigi Prada was educated in both Egyptology and Classics, firstly in Italy and then in Oxford. He works primarily on textual and cultural-historical studies, with a focus on the later phases of Egypt's history and language(s) / scripts. He has held academic positions in the UK, Germany, and Denmark, and was recently appointed Assistant Professor of Egyptology at Uppsala University, Sweden. He is also active in the field, both in Egypt as Assistant Director of the Oxford Expedition to Elkab (Ashmolean Museum), and in the Sudan, and is the president of Associazione Amici Collaboratori del Museo Egizio di Torino (Society of Friends of the Museo Egizio, Turin).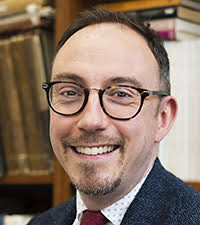 Campbell Price is Curator of Egypt and Sudan at the University of Manchester's Manchester Museum, one of the UK's largest Egyptology collections. He has a PhD in Egyptology from the University of Liverpool, where he is an Honorary Research Fellow. His research focusses on elite monuments of the First Millennium BCE, particularly on sculpture, and the representation of ancient Egypt in museums. Recent publications include: Pocket Museum: Ancient Egypt (2018); Golden Mummies of Egypt: Interpreting identities from the Graeco-Roman Period (2020); and Perfected Forms: Non-royal temple sculpture in the Egyptian Late Period (forthcoming). Campbell is Vice-Chair of Trustees of the Egypt Exploration Society.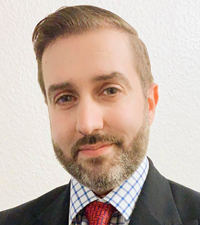 Matt Szafran is an independent researcher specialising in the study of ancient tools and technologies. His current research focusses on the manufacture and use of stone palettes in Predynastic Egypt, using experimental archaeology and advanced imaging technologies, such as microscopy and Reflectance Transformation Imaging (RTI) to complement textual studies. Matt has lectured on predynastic palettes, assisted in the teaching of RTI workshops, has published in peer-reviewed journals and magazines, and is currently writing a book discussing the possible uses of predynastic palettes.