Bloomsbury Summer School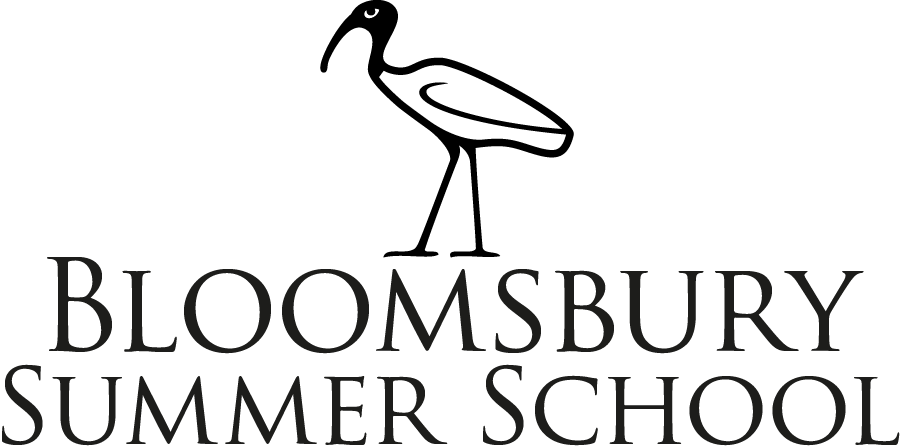 Fascinated by ancient civilisations?
We offer anyone with any level of knowledge, inspiring short courses on Ancient Egypt and other areas of the Ancient World.
About us
A brief introduction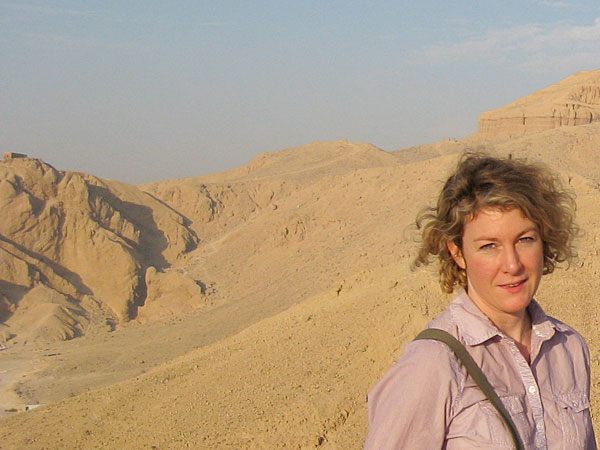 Lucia Gahlin, BSS Co-Director, during a recent visit to the Valley of the Queens in Egypt
Founded in 1990, we endeavour to present the finest programme of summer courses in Egyptology and Ancient Near Eastern history and archaeology available in the United Kingdom.
In 2017 we offered eight intensive summer courses in Hieroglyphs, Coptic, and Ancient Egyptian, Near Eastern, and East Mediterranean history and archaeology. They were intended for interested adults of all ages: lifelong learners, students wishing to broaden their studies, and sixth-formers perhaps considering further study in these subject areas.
We were also excited to stage a study day in April on the fascinating Indus Civilisation, and look forward to a BSS in Egypt course on Amenhotep III in Luxor in December.
We offer 5-day courses in July at one of the world's leading universities, University College London (UCL), in the heart of Bloomsbury in central London.
Although rooted in academia, we offer a relaxed and informal environment for learning.
Our courses, mainly on Ancient Egypt and the Ancient Near East, are taught by experts from museums, universities and archaeological sites.
Excellent lecturers and distinguished academics, our teachers are also friendly and approachable.
Each course has 19 teaching sessions: mostly lectures, but sometimes museum visits and other activities.
BSS offers much more than well-taught courses in a range of exciting subjects, we also organise accompanying social events. These combine to create a rich learning experience you would struggle to find elsewhere.
You are more than likely to go home after a week with us, not only inspired by a wealth of new material and ideas, but having made a host of new friends.
At BSS we are enormously fortunate to have special access to UCL's stunning collections of antiquities and excellent university facilities. Our classes taught in the Petrie Museum of Egyptian Archaeology offer privileged access to this internationally important collection of Egyptian artefacts. The opportunity to handle ancient objects is not one to be missed, it is an exceptional experience. Our Bloomsbury location also allows us to include teaching sessions in the British Museum, just down the road from us.
We are proud to have organised at least one course in Egypt every year since 2009. In 2017 'BSS in Egypt' returns to Luxor for a new course, this time focusing on the reign of the 18th Dynasty pharaoh Amenhotep III whose extraordinary legacy is particularly evident in Luxor. Site visits will complement a series of lectures given by Dr Peter Lacovara, Co-Director of the excavations at Amenhotep III's Theban palace at Malqata.
We were also delighted to stage our Spring Study Day in 2017: a first for BSS - exploring the fascinating Indus Civilisation, with Andrew Robinson author of The Indus: Lost Civilizations.
We very much hope you have been able to attend one of our events at BSS in 2017.
Yours sincerely,
Lucia Gahlin, Co-Director
Programme and facilities
BSS courses offer you:
Expert tuition provided by university lecturers, archaeologists and museum staff.
Classes in the Petrie Museum of Egyptian Archaeology and British Museum (where relevant).
All day refreshments.
Social events designed to enrich the BSS experience. These include a buffet welcome lunch, a reception in the Petrie Museum, and an end-of-course drinks party.
Accommodation (if required and booked independently) in reasonably-priced University Halls of Residence close to BSS.
Location
We are ideally located in the heart of Bloomsbury, with easy access to many of London's best-known museums, galleries and West End theatres and cinemas.
BSS is easily reached by public transport. We are within walking distance of three mainline train stations (Euston, St. Pancras and King's Cross), and of several underground stations.
Please note that there is no car park at UCL nor is there free parking nearby.
Accommodation
If you wish to book accommodation you will be expected to make your own arrangements.
Accommodation is available in reasonably priced university halls of residence close to BSS.
University of London Halls of Residence include: College Hall between the Vanbrugh Theatre and Waterstones Bookshop on Malet Street, Garden Halls in Cartwright Gardens, and International Hall close to the shops and restaurants of the Brunswick Centre. All are located within a fifteen-minute walk of BSS. Prices start at £49.50/night (including breakfast).
You might also find a room in a UCL Hall of Residence.
There are of course also many hotels in the area.
Catering
Refreshments are available all day every day of your course, and a buffet lunch is provided on the Monday.
You can make use of the inexpensive catering facilities on the UCL site. These serve everything from breakfast through to sandwiches and hot meals in the early evening. Alternatively, you may wish to take your lunch alfresco in Gordon Square Gardens, or enjoy a range of local pubs, cafés and restaurants.
You will be sent a list of suggested local eateries with your course joining instructions.
We would like to express our gratitude to UCL's Department of History for their continued support.
We value immensely our long-term affiliation with University College London.