Bloomsbury Summer School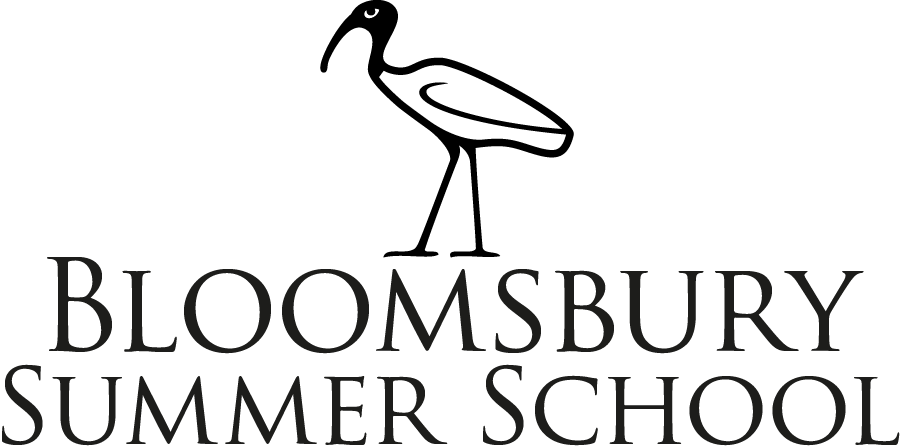 Fascinated by ancient civilisations?
We offer anyone with any level of knowledge, inspiring short courses on ancient Egypt and other areas of the ancient world.
Course Directors 2020
(archived)
Spring and Summer School 2020 course directors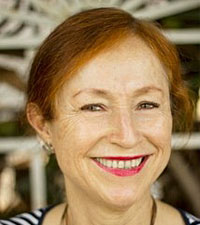 Elizabeth Baquedano is an Honorary Senior Lecturer at University College London's Institute of Archaeology, where she also obtained her PhD. She is currently involved in research on Aztec Gold. Elizabeth gives regular gallery talks and lectures at the British Museum and around the world. Her publications include Tezcatlipoca: Trickster and supreme deity (2014), Aztec Sculpture (1994), and chapters in Living with the Dead: Mortuary ritual in Mesoamerica (2011).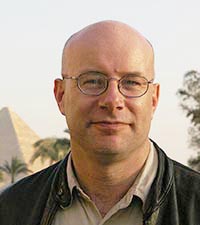 Aidan Dodson is Honorary Professor of Egyptology at the University of Bristol, where he has taught since 1996. A graduate of Liverpool (BA) and Cambridge (MPhil, PhD) he was Simpson Professor of Egyptology at the American University in Cairo for the Spring of 2013, and Chair of Trustees of the Egypt Exploration Society from 2011 to 2016. Elected a Fellow of the Society of Antiquaries of London in 2003, he is the author of over 20 books, including on the royal tombs of Egypt and on those of the UK.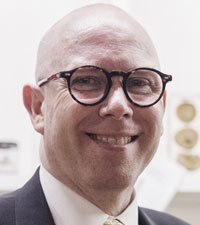 John J Johnston is a freelance Egyptologist, Classicist, and cultural historian. A former Vice-Chair of the Egypt Exploration Society, he has lectured extensively at institutions such as the British Museum, the British Film Institute, the National Museum of Scotland, the Royal College of Surgeons, and the Ny Carlsberg Glyptotek in Copenhagen. His research interests encompass mortuary belief and practice, gender, and sexuality, Hellenistic and Roman Egypt, the history of Egyptology, and the reception of ancient Egypt in the modern world. John sits on the Editorial Board of the journal Egyptian Archaeology and has co-edited Narratives of Egypt and the Ancient Near East: Literary and linguistic approaches (2011), A Good Scribe and an Exceedingly Wise Man (2014), and a collection of classic mummy fiction, Unearthed (2013).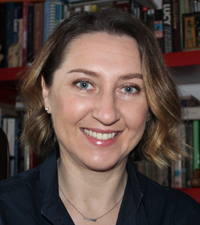 Iwona Kozieradzka-Ogunmakin is Researcher at the University of Manchester and Honorary Curator of Human Remains at the Manchester Museum. Over the last 18 years, she has worked extensively in Egypt (Tell el-Farkha, Saqqara, Thebes) and Sudan (between the 3rd and 4th Cataracts) in collaboration with multidisciplinary research teams, investigating various aspects of life and death of ancient populations. Her research is focused on the relationship between humans and their environment in the Nile Valley, health, dis-ability, and care, as well as ancient burial practices.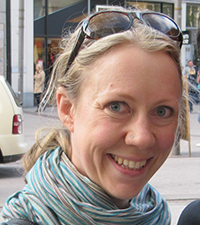 Claire Malleson is Assistant Professor of Archaeology at the American University of Beirut, specializing in Egyptian Archaeology and Archaeobotany. She works at numerous sites in Egypt, studying plant remains from settlements such as Heit el-Ghurab at Giza, Elephantine, and Tell el-Retaba. Claire has a PhD from the University of Liverpool – but actually started her Egyptological education at Bloomsbury Summer School in 1998. She is the author of The Fayum Landscape: Ten thousand years of archaeology, texts and traditions in Egypt (2019), and has appeared in several documentaries.
Bill Manley is a best-selling writer, who teaches Egyptology and Coptic at the University of Glasgow, and works with archaeological projects in Egypt. He was Senior Curator for Ancient Egypt at National Museums Scotland and has taught hieroglyphs at Bloomsbury Summer School for 27 years. His best-known books include The Penguin Historical Atlas of Ancient Egypt (1996), How to Read Egyptian Hieroglyphs (1998, with Mark Collier), Egyptian Hieroglyphs for Complete Beginners (2012) and Egyptian Art (2017). His specialist output includes many other books, catalogues, articles, and exhibitions covering such diverse subjects as ancient texts, the history of Egyptology, gold jewellery, the archaeology of Palestine, and the world's earliest philosophy. Bill is an Honorary Research Fellow at the University of Liverpool, Honorary President of Egyptology Scotland, and Co-Director of Egiptología Complutense along with Dr José Ramón Pérez-Accino.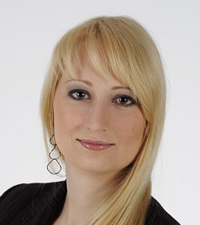 Franziska Naether (Saxon Academy of Sciences and Humanities) is adjunct assistant professor at Leipzig University in Germany (Egyptological Institute / Egyptian Museum) and Stellenbosch University in South Africa (Department of Ancient Studies). She is head of the Digital Rosetta Stone project and has published widely on ancient religion, magic, and literature. Her other research interests include the history and society of Graeco-Roman Egypt, Museology, reception of Egypt, and Digital Humanities.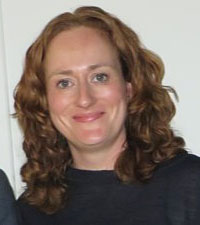 Lidija McKnight holds a BSc in Archaeology from the Univ. of York and a PhD in Biomedical Egyptology from the Univ. of Manchester. Her major research interest is the application of non-invasive imaging to human and animal mummies; she is currently completing her third post-doctoral research project funded by the Arts and Humanities Research Council investigating so-called 'fake' mummies. Lidija is founder and curator of the Ancient Egyptian Animal Bio Bank, Hon. Curator of Archaeozoology at the Manchester Museum, and project curator for the touring exhibition Gifts for the Gods: Animal mummies revealed.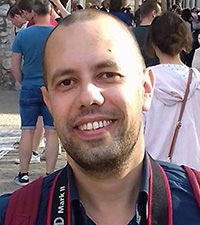 Massimiliano Nuzzolo received his PhD in 2010 from l'Orientale University of Naples, Italy, with a thesis on the sun temples of the Fifth dynasty and the royal ideology of the Old Kingdom. He joined the French Institute of Oriental Archaeology in Cairo (IFAO) where he conducted research on the spatial distribution of Old Kingdom tombs in the Memphite area. In 2016, he became a Research Associate at the Czech Institute of Egyptology, Charles University Prague, where he directs an interdisciplinary research project on the rise and development of the solar cult. Since 2010, he co-directs the Italian archeological expedition at the sun temple of Niuserra at Abu Ghurab. Among his publications is the co-authored Fifth Dynasty Sun Temples: Kingship, Architecture, and Religion in Third Millennium BC Egypt (2019).
José R. Pérez-Accino is Assistant Professor of Egyptology and Ancient History at the Universidad Complutense of Madrid. He specialises in Egyptian literature, texts, and the intellectual world of the ancient Egyptians. He conducts fieldwork in Egypt, including at Ehnasya el-Medina (Herakleopolis Magna) and Western Thebes, and has taught Egyptology for the University of London's Birkbeck College and University College London. He has directed many highly acclaimed courses for BSS, often regarded by our students as some of the most challenging and thoughtful courses we offer.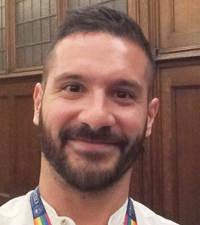 Luigi Prada is a Research Fellow for the British Academy and a Supernumerary Fellow in Egyptology at the University of Oxford (Faculty of Oriental Studies and University College), having previously held research and teaching positions in the UK, Germany, and Denmark. He is a Trustee of the Egypt Exploration Society and the President of ACME (Society of Friends of the Museo Egizio, Turin). He was educated in both Egyptology and Classics, first in Italy and then in Oxford. He works primarily on textual and historical studies, and he is also active in the field, both in Egypt, where he is Assistant Director of the Oxford Expedition to Elkab, and in Sudan.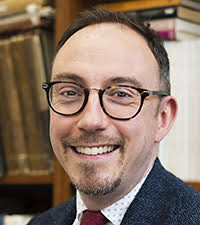 Campbell Price is Curator of Egypt and Sudan at the University of Manchester's Manchester Museum, one of the UK's largest Egyptology collections. He has a PhD in Egyptology from the University of Liverpool, where he is an Honorary Research Fellow. He has lectured internationally and participated in fieldwork in Egypt at Zawiyet Umm el-Rakham and Saqqara, and at the Egyptian Museum in Cairo. His research focusses on élite monuments of the First Millennium BCE, particularly on sculpture, and the representation of ancient Egypt in museums. His publications include a co-edited volume Mummies, Magic and Medicine in Ancient Egypt (2016), Pocket Museum: Ancient Egypt (2018), and Golden Mummies of Egypt (forthcoming).
BSS in Egypt 2020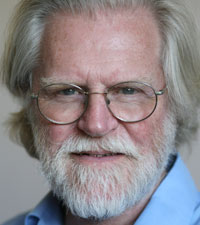 Barry Kemp is Emeritus Professor of Egyptology at the McDonald Institute for Archaeological Research, University of Cambridge. He has been Field Director at Tell el-Amarna since 1977, pioneering excavations formerly for the Egypt Exploration Society, and now as The Amarna Project supported by the Amarna Trust. Among his important publications are: Amarna Reports, I–VI (EES, 1984–1995) and Ancient Egypt: Anatomy of a civilisation (Routledge, 2nd ed., 2006).