Bloomsbury Summer School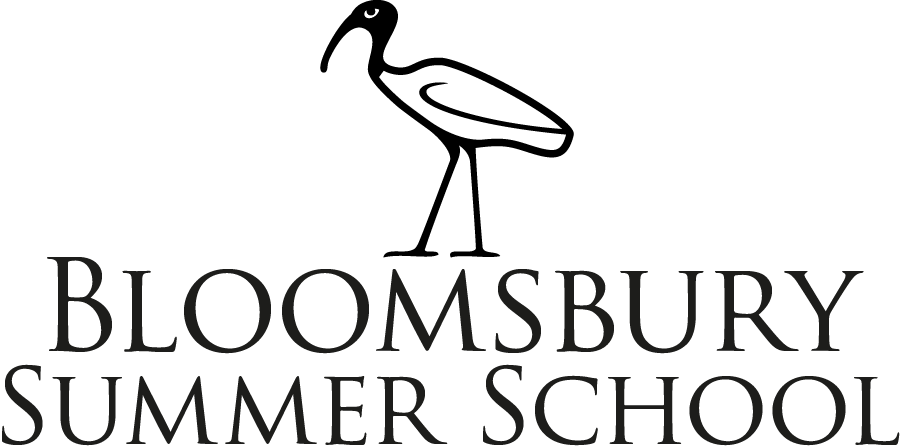 Fascinated by ancient civilisations?
We offer anyone with any level of knowledge, inspiring short courses on Ancient Egypt and other areas of the Ancient World.
Summer School courses 2018 – recommended reading
Reading Coptic: the early texts
Smith, R. (1993) A Concise Coptic-English Lexicon. Scholars Press, Atlanta.
Kings, Courtiers, Creatures and Commoners: three millennia of funerary practice at Saqqara
Grajetzki, W. (2003) Burial Customs in Ancient Egypt: Life in Death for Rich and Poor. Duckworth.
Lehner, M. (1997) The Complete Pyramids. Thames and Hudson.
Martin, G.T. (1991) The Hidden Tombs of Memphis. New Discoveries from the Time of Tutankhamun and Ramesses the Great. Thames and Hudson.
Nicholson, P.T. (2005) 'The Sacred Animal Necropolis at North Saqqara: the cults and their catacombs' in S. Ikram (ed.) Divine Creatures: Animal mummies in ancient Egypt. American University in Cairo Press, pp. 44-71.
Nicholson, P.T. (2015) 'British work at the Sacred Animal Necropolis, North Saqqara, Egypt' in L. McKnight and S. Atherton-Woolham (eds.) Gifts for the Gods: Ancient Egyptian animal mummies and the British. Liverpool University Press, pp. 38-41.
Useful websites:
http://www.saqqara.nl/saqqara
http://saqqara.uw.edu.pl/en/
http://www.sca-egypt.org/eng/SITE_Saqqara_MP.htm
Hieroglyphs for Beginners
Collier, M. & Manley, B. (ideally 2003 revised edition, but earlier edition fine) How to Read Egyptian Hieroglyphs. British Museum Press.
Reading Hieroglyphs: Amenhotep III and his court
Allen, J. P. (2014) Middle Egyptian. 3rd edition. Cambridge University Press.
Collier, M. & Manley, B. (2003) How to Read Egyptian Hieroglyphs. Revised Edition (or earlier edition is fine). British Museum Press.
Faulkner, R. O. (1962) A Concise Dictionary of Middle Egyptian. Griffith Institute.
The Animal World of the Ancient Near East: from mice to men to monsters
Borowski, O. (1998) Every Living Thing. Daily Use of Animals in Ancient Israel. AltaMira Press.
Houlihan, P.F. (1997) The Animal World of the Pharaohs. Thames & Hudson.
Kalof, L. (2007) A Cultural History of Animals in Antiquity. Oxford: Berg Publishers.
Ancient Egypt Reinvented: exploring the manifold identities of Graeco-Roman Egypt
Bagnall, R.S. & Rathbone, D.W. (2004) Egypt from Alexander to the Copts: An Archaeological and Historical Guide. British Museum Press.
Bowman, A.K. (1986 & following re-editions) Egypt after the Pharaohs: 332 BC–AD 642: From Alexander to the Arab Conquest. British Museum Publications.
Fluck, C., Helmecke, G., & O'Connell, E.R. (eds.) (2015) Egypt: Faith after the Pharaohs. British Museum Press.
Manning, J.G. (2010) The Last Pharaohs: Egypt under the Ptolemies, 305–30 BC. Princeton University Press.
Parsons, P. (2007) The City of the Sharp-nosed Fish: Greek Lives in Roman Egypt. Weidenfeld & Nicolson.
Prada, L. (2016) 'Questions of Identity: A Multicultural and Multilingual Egypt'. In Picchi, D., & Giovetti, P. (eds.) Egypt: Millenary Splendour (pp. 412–419). Skira. Available online at: https://www.academia.edu/27624265/Questions_of_Identity_A_Multicultural_and_Multilingual_Egypt
Mesoamerica's Greatest Civilisations: history and archaeology
Coe, M. and Houston, S. (2015) The Maya. Thames and Hudson.
Diehl, R. (2015) The Olmecs: America's First Civilization. Thames and Hudson
Diehl, R. (1983) Tula: The Toltec Capital of Ancient Mexico. Thames and Hudson.
Evans, S. (2013) Ancient Mexico and Central America: Archaeology and Culture History. Thames and Hudson.
Headrick, A. (2007) The Teotihuacan Trinity: The Sociopolitical Structure of an Ancient Mesoamerican City. University of Texas Press.
Smith, M. (2012) The Aztecs. Wiley-Blackwell.
Ancient Egypt in 100 Objects
Price, C. (2018) Pocket Museum: Ancient Egypt. Thames and Hudson.
Riggs, C.  (2017) Egypt: Lost Civilizations. Reaktion.
Shaw, I. (ed.) (2000) The Oxford History of Ancient Egypt. Oxford University Press.
Shaw, I. and Nicholson, P. (1996) The British Museum Dictionary of Ancient Egypt. British Museum Press.
Stevenson, A. (ed.) (2015) The Petrie Museum of Egyptian Archaeology. Characters and Collections. UCL.
Available online at: http://discovery.ucl.ac.uk/1468795/4/The_Petrie_Museum_of_Egyptian_Archaeology.pdf